Treatment of animals with massage
Diagnosis to identify the key violations in our beloved animals I spend percussion and visually with a high degree of accuracy. In the course of the session, I gradually treat these meaningful dysfunctions, and to monitor the effectiveness of manipulation, I conduct retest. But the most important in any treatment, to find the key link that gives life to the pathology, and after the treatment of which, all secondary disorders go away, the body gradually begins to recover.
Veterinary procedure in Kiev:
For the full session

duration

c

ost

Adult animals
1

hour

900

UAH

.
Newborns and cubs
Individually from the state and reaction
800

UAH

.
The complex of professional treatment of visceral, cranial and somatic disorders, as well as rigidity of the locomotor system of animals, has long recommended itself as an effective tool among those techniques that are available in the arsenal of modern veterinary osteopathy and massage.
Osteopathy at home of the musculoskeletal system is an absolutely painless procedure for animals and will not cause any inconvenience to the owner himself, in terms of preliminary preparations, nor his beloved pet. Cats, dogs (sharpei puppies, kittens), parrots, horses and other domestic dwellers are restored before the eyes after the massage and correction treatment. In particular, joint pains were experienced, scoliotic deformities were smoothed, movement was restored, and a significant decrease in the manifestations of coke.
Now the owners of their favorite pets in Kiev (puppies, kittens, horses, etc.) can easily breathe, as in our country the treatment of bone, endocrine and joint disorders, as well as craniomandibular osteopathy for the younger full members of the family became available.
When ordering treatment with an animal massage at home in Kiev, try to call the right address and exact time so that the arrival of an osteopath veterinarian home is not a surprise for you.
Osteopathy in the treatment of animals (also horses, donkeys) is successfully used not only in medicine, but also in various branches of cosmetology and even in everyday preventive purposes. After all, the functional state of pets is deteriorating much more often than we used to think. And therefore, they need to be treated accordingly much more often and with experienced veterinarians. If we do not take care of our defenseless household, then there is no one else!
A competent doctor, an osteopath, will easily reach the stage of the onset of the disease and, with soft-tissue methods, withdraw the morbid structure from the pathology zone. Osteopathic treatment of our pets is carried out as efficiently, safely and painlessly as possible. It does not force afterwards to apply surgical and medicamentous effects with known side effects. Calling a veterinary osteopath to yourself, your pets will receive the most effective treatment and professional palpation diagnostics. Unlike, if in the place of it, the masseuse at home in Kiev comes. Who knows only a few massage manipulations.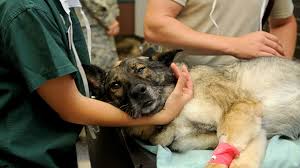 My mission in osteopathic veterinary medicine is to restore and improve the quality of life of our beloved domestic and exotic animals, and also to extend their stay in this perishable and difficult way in every possible way.
Call at any time convenient for you, and order osteopathic therapy (or massage) for your pets and not pets (exotic) in my cabin, or at home.
I, for the minimum period of treatment, will do everything possible and impossible from me to put our beloved pets on their feet, providing them with a painless and disease-free existence.