Home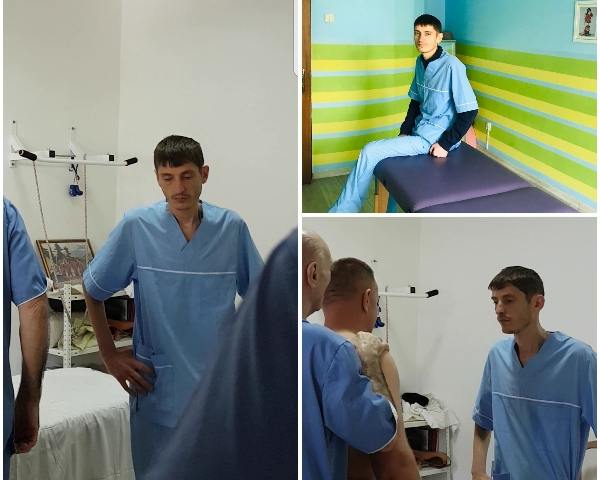 Lysak Dmitry Petrovich - a professional osteopath, a physiotherapist and rehabilitator for medical and recreational procedures.
I provide quality services in osteopathy, biodynamics, kinesiology and visceral therapy in Kiev at the following adress:
medical center on the street. Drahomanova 31b (or in the treatment room on Sofia Rusova st. 5B, - metro station Poznyaki)
Center Alternative Medicine, st. Podvysotsky 19 (metro Friendship of Peoples).
A doctor can go to your home or office!
I lead admission to adult patients, pregnant at different periods of mothers, and their little babies, babies. I successfully work with diseases of the cardiovascular and digestive system, disorders of the musculoskeletal system and metabolism, migraines, headaches, diseases of the male and female genital sphere, cerebral palsy, Down's syndrome, epilepsy, physical and psychoemotional defects.
I aspire to all patients: to render the most qualitative help without the slightest mark-ups, to choose purposeful and targeted treatment with an individual approach and consultative support, not allowing the possibility of a repeated return to pathology.
The quality of my treatment is a great experience and grateful to heart depth patients who have left sincere feedback on this site. And as a person who has passed his life from serious illnesses to a healthy state, I also try to help people!
The duration of the session is indicated approximately, because it depends on the patient's condition, his reaction to the therapeutic effect, the level of manifestation of internal resources, their freedom of movement, the tightness of the segments, etc. And when symmetrical and harmonious movements of the structures appear, the fixed points of the supports will be resorbed, and the system will react to this deep relaxation, expansion and will acquire a smooth swinging movement - then it is necessary to finish the procedure, so as not to impose an additional burdened effect on the gentle transition-recovery processes.
The basic medical procedures:
Additional procedures that are conducted by my colleagues and students: