Payments and Warranty
I guarantee qualitative, effective conducting of correct and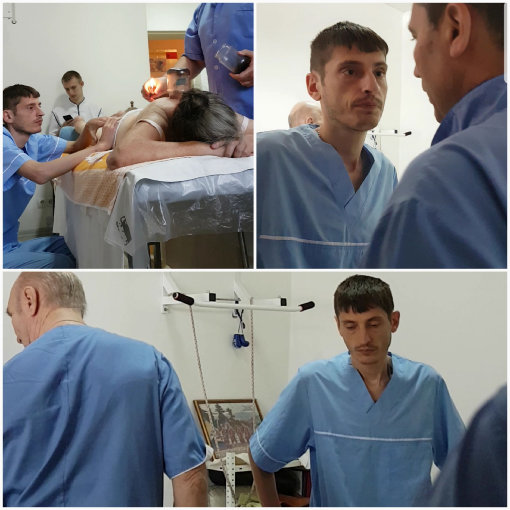 competent diagnostics and professional treatment for:
osteopathy;
craniosacral therapy and biodynamics;
manual therapy;
kinesiology;
visceral chiropractic;
therapeutic massage.
Dear patients, due to the dense recording of the treatment, please inform in advance about the omission of the prescribed procedures. After all, many patients this treatment session really would be needed at this time!
I ask you to learn enough that there is such treatment by steopathy and biodynamics before you come to the reception and ask puzzling questions!
And ensures high-quality, relevant, bystrousvaemoe practical exercises and training of osteopathy, visceral and manual therapy.
After all, in order to properly and effectively help the patient, it is important to identify the root cause of the violations of the entire chain traceable distorted level. And qualitatively having treated a key violation, we find the following significant restriction is also in the process of detailed diagnostics (sikvensinga).
Thus, unraveling the tangle of all the violations and restrictions accumulated in the body throughout our life, gradually approaching, the detailed survey of the body, to the local pain sensitivity, which hurts the patient for many decades. The body itself will tell where it (the area of ​​the greatest restrictions), - you can not even ask the patient. After all, the patient, a restricted zone or a body is always a body twists around itself, preventing it upright and free, changing, thus, physiological center of gravity of the body. Results in the organism constantly Lives with эtoy illness, podstrayvaetsya pod nee, umenshaya its funktsyonalnost and rabotosposobnost.
Working with the spine in the course of manual therapy, focused on defining the traumatic PDS (vertebral motor segment) of all found significant limitations, which being treated first. Doing aklyuziyu and adjustment above and below traumatic PDS, providing, thus, safe, non traumatic and without the harmful effects of carrying out manual manipulation, working only with the key segment. All other compensation as a consequence of this treatment should disappear or decrease in their destructive effect on the body.
When undue expectations on the conduct of diagnostic and therapeutic procedures - are paid only on the road costs (if I come to your home)!
You can call at any time convenient for you, I am always with kindness and understanding to respond and your sorrow and sickness!